Massage Therapy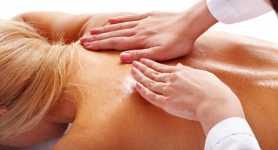 We provide Swedish, Deep Tissue, Targeted Areas, Sports, We will tailor your session to suit your individual needs and provide any combination of massage that you require. Whether it is pain relief, stress relief, relaxation, headache relief, we will customize your session for you. Our tables are heated and the heating units are covered with sheep skin covers, which will make you feel extremely comfortable and relaxed. Essential oils are selected for you and diffused as part of your treatment.
30 Minute Session - $45

45 Minute Session - $65

60 Minute Session - $90

90 Minute Session - $130

120 Minute Session - $175
Mayofacial Release Massage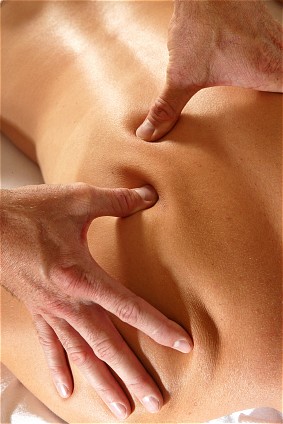 The objective of myofascial release is to identify shortened and or restricted myofascial tissue (deep myofascia is usually the culprit) and adhesions between muscles and muscle groups. Using steady directionally focused pressure, fascial restrictions and adhesions are normalized, resulting in elimination of pain, increased range of motion and rebalancing of the body's interdependant web of myofascia.
30 Minute Session - $45

45 Minute Session - $65

60 Minute Session - $90
Thai Herbal Ball (Poultice) Massage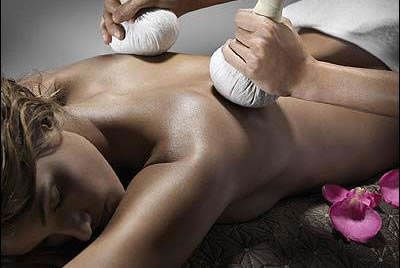 The Herbal Poultice is used to alleviate pain or inflammation (especially good post partum) by opening the pores and bringing a medicinal heat to the muscles to induce relaxation. Thai massage, unlike European massage, which targets muscles, Thai massage concentrates on the major energy meridians that run throughout the body. It aims to harmonise the body, to loosen energy blockages, and to recoup deficiencies along these energy lines. It relaxes the muscles while stimulates blood circulation and energy flow.
The Herbal Poultice treatment utilizes warmed muslin poultices of Thai and Chinese herbs that are steamed and applied directly to the body in a kneading action. This treatment has been practiced to soothe muscle tension and stiffness on the key areas. Heat and herbs are absorbed by the body to help to reduce aches and pains, increase lymphatic drainage and condition the skin. In addition to ginger, lemongrass, camphor and other indigenous organic Thai herbs, the poultice contains antioxidants turmeric, a natural skin softener, and tamarind, which hydrates and regenerates skin cells. The poultice containing the aromatic herbs effectively treats sprain, sharp pain, bruise, soreness and relaxes the tendons and ligaments.
Thai Herbal Poultice Full Body Massage
Reiki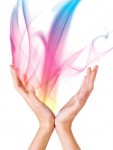 Reiki is an ancient form of hands-on healing or "energy work" that activates the body's own healing abilities to improve the client's overall health and well-being. This type of bodywork is very subtle and calming. Most clients will feel a profound sense of relaxation afterwards. Sessions are done on a massage table with the client fully dressed.
30 Minute Session - $40
60 Minute Session - $75
15 min add on to massage $15
X