Volcanica candles
These creations from Volcanica Candles are nothing less than sculptural works of art, hand-carved in Bali from a proprietary blend of beeswax and palm wax rather than marble. And they're designed to burn inward; the masterfully carved exterior retains its shape, so that you don't have to hesitate to light them and enjoy their glow.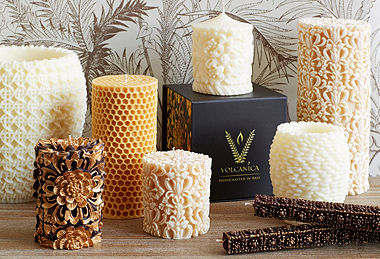 About Volcanica Candles
Artisan crafted, luxurious and inviting, Volcanica Candles from the island of Bali uses the Earth's natural resources to sooth the soul and beautify your home. We are inspired by the earth's natural beauty and its resources, that's why we create all of our candles using an eco-friendly, proprietary blend of beeswax and palm wax. Our specialty candles burn inwards to create a luminary so the carving will hold its shape unaffected.
TRANCE VASE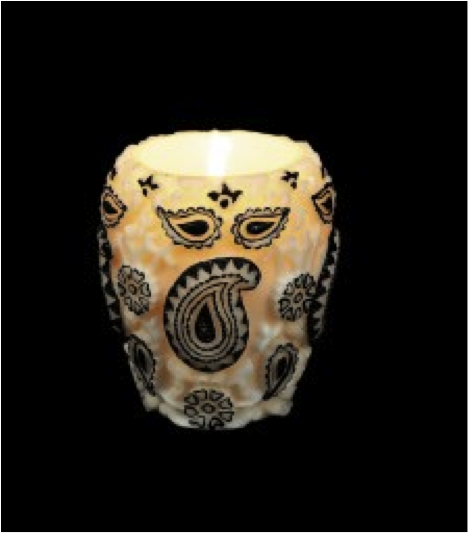 Burn time: 107 hours 30 minutes
Dimensions: 4" x 4"
$23.00
TRANCE SQUARE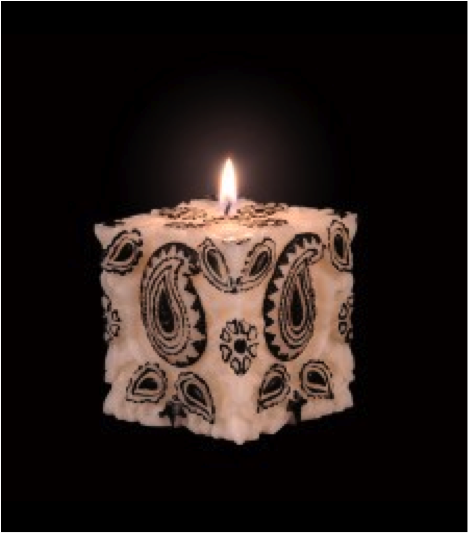 Burn time: 82 hours
Dimensions: 3" x 3"
$20.00